Can't decide? Why not get all of our themes? Life time subscription, ONE time Fee!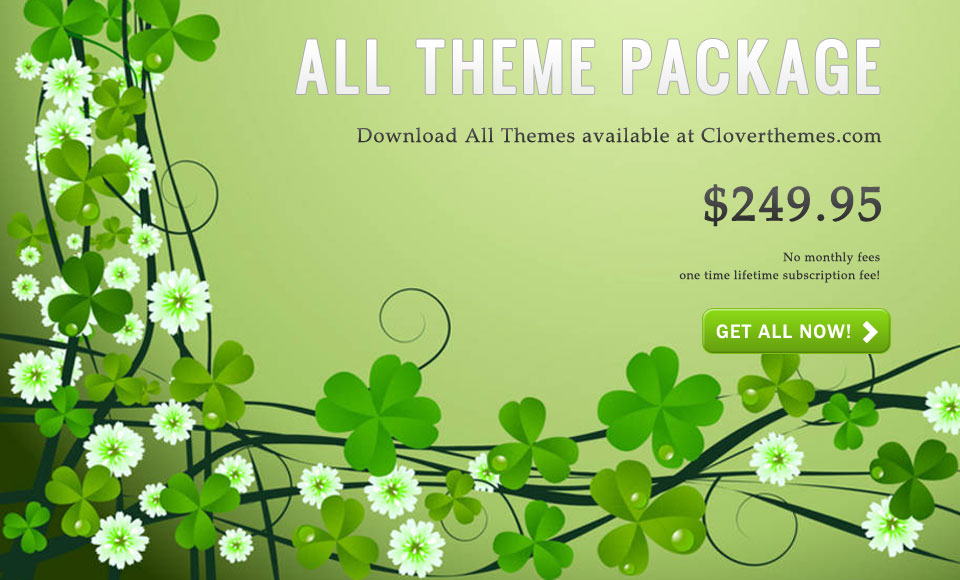 Get All The Themes You Need to Build WordPress Blogs, Websites for Clients. The All Theme Package is a perfect opportunity for those who want to use our themes on their own personal blogs or company websites.
Access to all WordPress Themes in our WordPress Themes Store
Access to all new themes released during your membership period
Get support from our support team.
As an Active Club Member, You Get..
Once you buy the All Theme Package license, you will get…
Access to every active theme in our site – Get login to our member special area where you get access to ALL THEMES, plus the one's released over the course of your membership subscription.
Theme Updates – Get free future updates on each theme.
Multiple Use Licenses – Boost your freelance web designer/developer career with our professionally coded themes. Best benefit of the club is that it includes multiple use for every theme. Meaning, you can use the themes on as many personal and client's sites as you want, as long as you do not resell as templates.
Support – Get the help you need to use the themes from our support team.