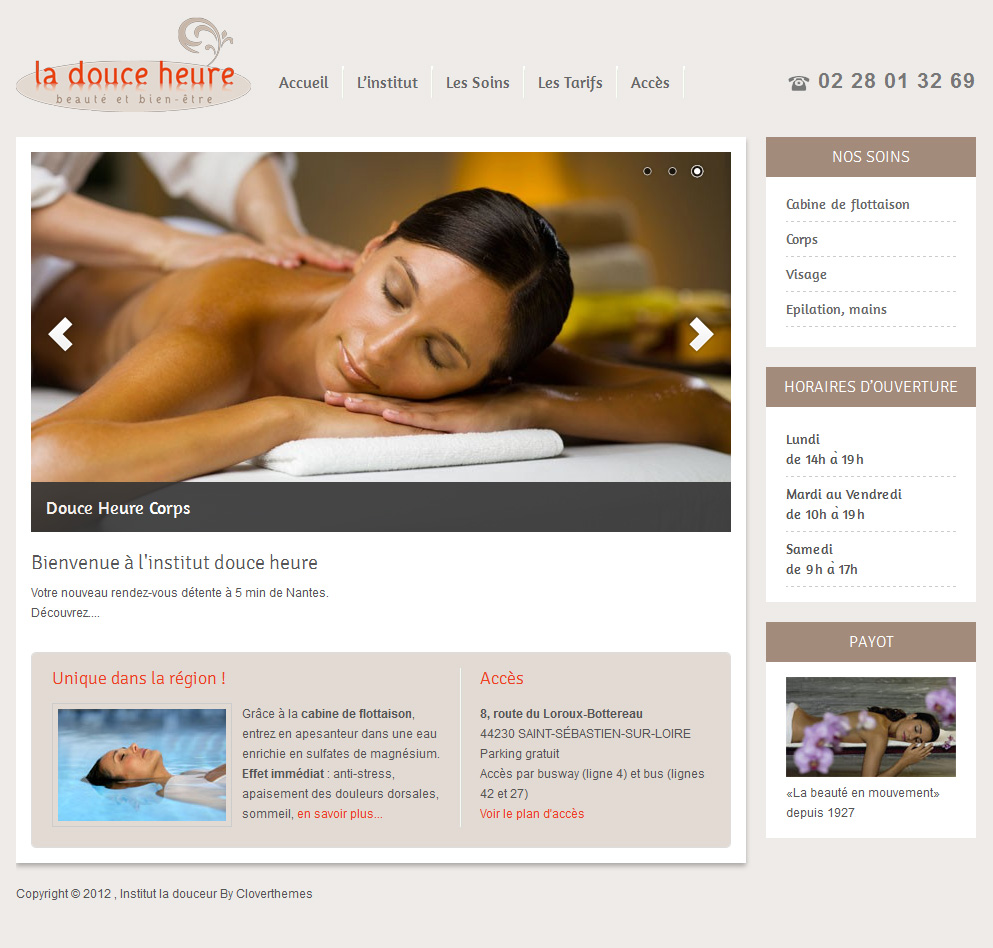 URL: http://www.institutladouceheure.fr
This is a beauty site using Salon WordPress theme.
We are happy to announce that our first CMS WordPress theme released:The Beauty theme.
This is a an elegant CMS wordpress Theme for Salons,Massage,SPAS related websites. There are few related wordpress themes, so we designed this kind of wordpress theme for beauty related websites.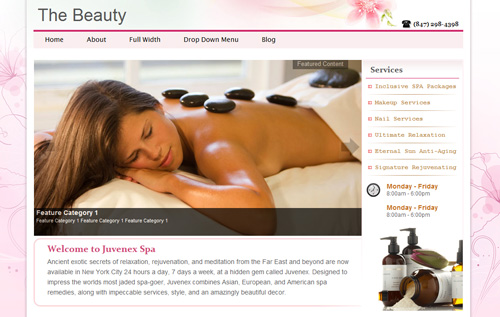 This theme is really easy to use. With out theme options, you can setup your website easily and quickly, even you are new to wordpress!