Business WordPress Theme: Corporate Theme Released
I am happy to announce that the Corporate 1.0 theme has been officially released – many thanks to those who tested out the beta version. Truthfully, there wasn't any major changes, so if you have the beta version, you can continue to use that as it is stable.
The Corporate is a CMS business wordpress theme, if you are looking for a professional, easy to use, search engine optimized business wordpress theme, the Corporate theme is an ideal one.
Here's a screenshot of the Corporate wordpress theme: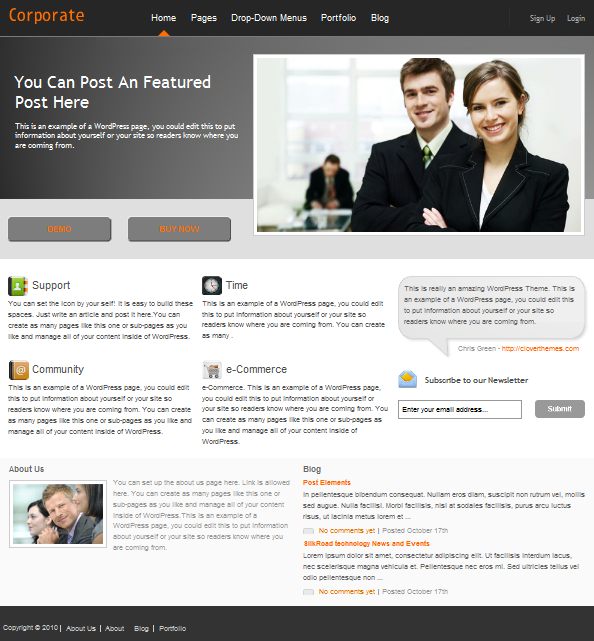 Business wordpress theme: Corporate
You can find more details here: Corporate WordPress theme