If you work with WordPress, you are a web developer of some kind. Whether it is your full time job or just a side gig, you may want to display your work or services. As WordPress themes become more and more specialized, portfolio themes have developed rapidly. From their beginnings as a simple blog built for displaying images… all the way to stunning sliders and interfaces, here is our first Portfolio theme for WordPress.
The homepage of the Portfolio WordPress theme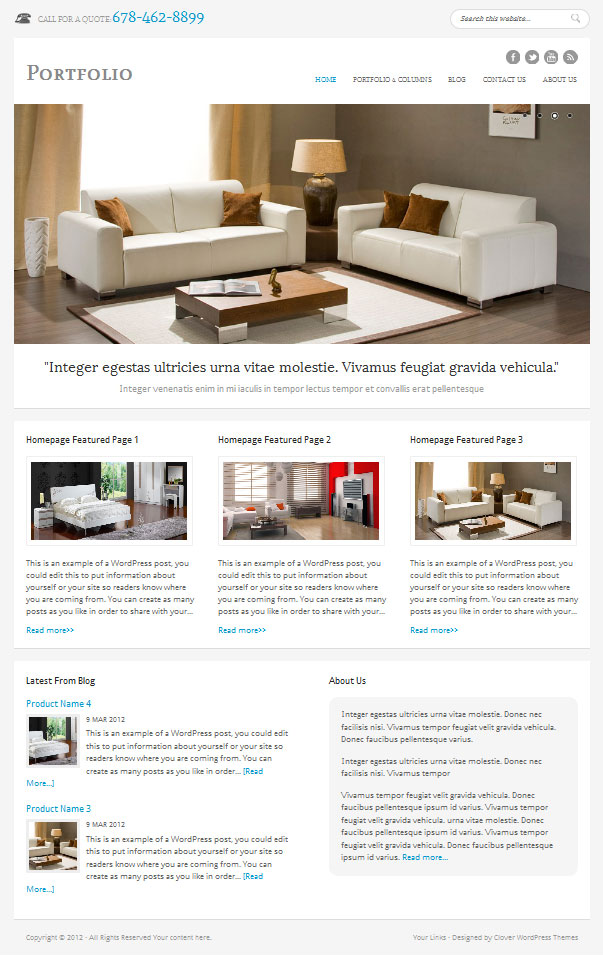 The portfolio page of the Portfolio theme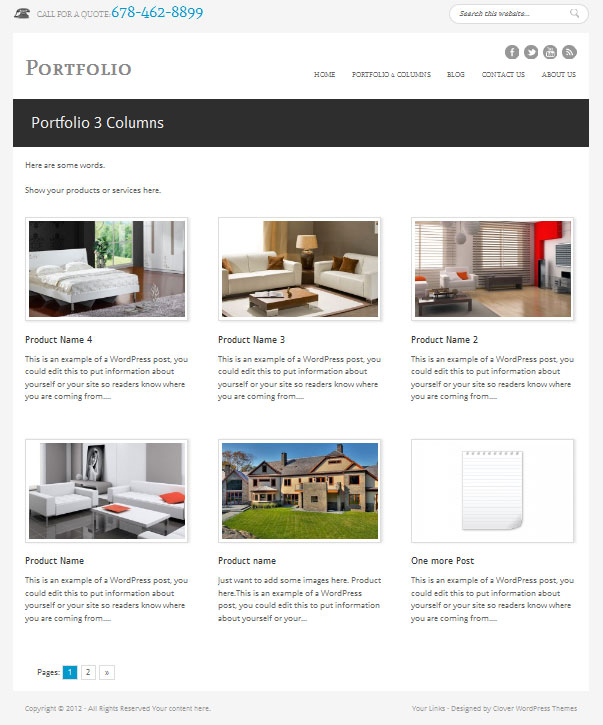 Features:
Easy to use theme options
Custom logo
Custom favicon
Cool jQuery slider
Homepage featured pages
3 different portfolio templates: 2 columns, 3 columns, 4 columns
2 blog templates
Full width page
WordPress 3.0 menu system support
Awesome auto-width, drop-down and multi-level website navigation
Automatic Image resizing on Portfolio and Blog pages.
Video Tutorials to help you setup your new website.
coBusiness is a clean and stylish WordPress Theme well suited for any business, portfolio, blogger, or anyone needing a beautiful website. coBusiness comes with 1 jQuery slideshows, widget ready, 2 blog templates, 3 portfolio templates, 1 full width page, one sitemap page.
Here is a screenshot of the homepage: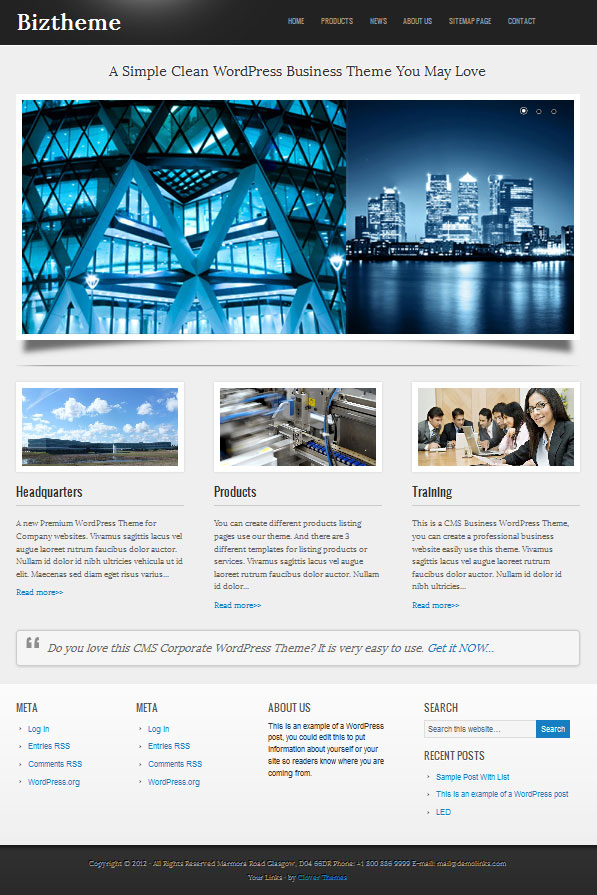 The portfolio templates are good for products or services showcase, you can display your products or services in 3 different templates.
Here is a 3 columns template: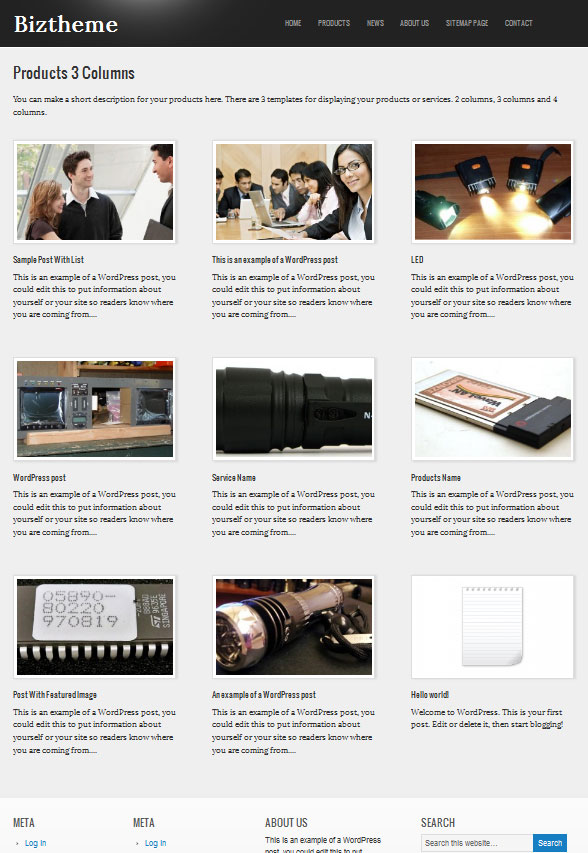 Premium Business, Blogging & Portfolio WordPress theme: Business
Business is powerful, easy to use minimalist wordpress theme that is perfect for business, blogging and portfolios. Browser compatibility is extremely consistant and valid code ensures everything will run very smoothly. This theme is easy to setup and comes with an xml file with basic content.
Features:
Theme options: Help you setup your site easily
Custom background
Dynamic Text / Image Logo option
Featured images
jQuery Nivo Slider
Build in contact forms
Portfolio gallery
Full width page
Left sidebar, right sidebar page template
Author Box – display per page option
Navigation menu controls
Drop down navigation menu
Custom Widgets (MyTweets, posts sidebar, page sidebar, and 4 footer widgets.)
Search Engine Optimized
Widget-Ready
Build in numbered pagination
Google Analytics/tracking code support
Cross-browser compatibility